Despre noi
ADS WOODWORKING
The history of ADS WOODWORKING has beginning in 2004, year in which Chg di Chessa Francesco, dedicate itself to the realization of web portals for the communication between Italian and European Companies.
ADS WOODWORKING is a web portal where are inserted machinery for the working of the wood mainly adapted to the field furnishing, new and used, for sale from the companies owners or traders of machinery for this field.
All prices indicate have been supplied excluded Vat and for eventual negotiations you will address directly to the owner (there are all data in the publication).
Particular attention has been turned to the facility of navigation, the search of the machinery and the companies, concurring also who is not an expert, to find in little click, machinery for the working of the wood.
For the trader ADS WOODWORKING is an exceptional window, visited from thousands of people, in which exposing machinery and equipments for the working of the wood without difficulty.
Little simplest steps are enough in order to create an announcement detailed and comprehensive of photographies for every machine or equipment. From that moment, after one ns. verification, the machine for the working of the wood will be online.
ADS WOODWORKING is moreover an effective web portal where publish traders or producers of machinery for the working of the wood or of other categories that can offer services to Companies of the field of the wood.
INFO & CONTACTS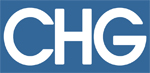 CHG di Chessa Francesco
Via Orazio Tramonani, 52
06135 - Ponte San Giovanni - Perugia - Italy
P.IVA 03223720545 - C.F. CHSFNC78E18I726R
Tel: (+39) 075 - 599.69.57
Fax: (+39) 055 - 464.22.78
Mail: info@chgnet.com